5 x 3 hour kids surf lessons – "The Mini Semi Pro Package"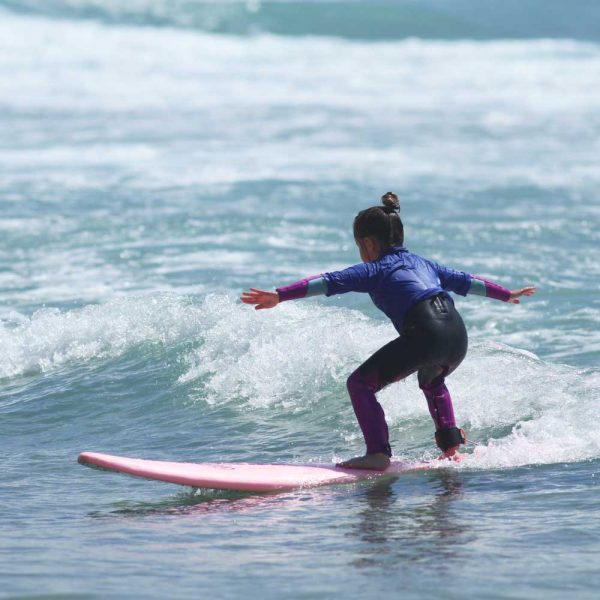 Duration: 3 Hours (approx.)
Location: Byron Bay, NSW
Product code: PZHK7J
5 x 3 hour lesson (from pick up to drop off)
All
equipment Supplied - We provide Oneil wetsuits and rash vests to keep the
little dudes & dudette's warm, safe kids sized soft board's ,
sunscreen, water & transfers to and
from the beach.
This course is suited for ages 5 - 12yrs of all
abilities and is one of our most popular packages as we can show your child a
wide range of techniques to make them a competent surfer !!!
It is aimed at kids who really want to get into
surfing as each lesson is different and the course is packed with content.
Our coaches love teaching the 5 day course as we can
really see the kids progression from the start of the week to the end
We aim to improve Paddling technique and timing to enable
them to catch every way they go for
We work at making your Pop up technique perfect so
your feet land in the sweet spot on the Board on a consistent basis
We focus on stance and work on slowing and speeding up
your surfboard
We introduce a Frontside turn and a Backside turn and
help them practice both turns in the
water
We aim to start catching unbroken waves if the
conditions on the day allow
We will work on outback surfing techniques (showing
them how to sit up and spin your board prior to paddling for a wave)
We will aim to experiment with riding
different surfboards and possibly introducing more manouverable smaller soft
boards.
Includes free Soul Surf Trucker Cap
Our Instructors are really patience with the kids and
always make sure they feel safe and comfortable in and out of the water.
-Your Child's safety is always our main priority on
our lessons
All of our instructors hold certificates
Australian professional lifeguard certificates
Level 1 & 2 surf coaching Awards with
Surfing Australia
Senior First Aid
Working with Children Check
We always welcome parents to come along on
lessons as cheerleaders or join in on the lesson themselves, however if you are
looking for some quiet time, feel free leave your kids in our capable hands for
the duration for their lessons.