3 x 3 - 4 hour Surf Lessons – "The Grommet Package"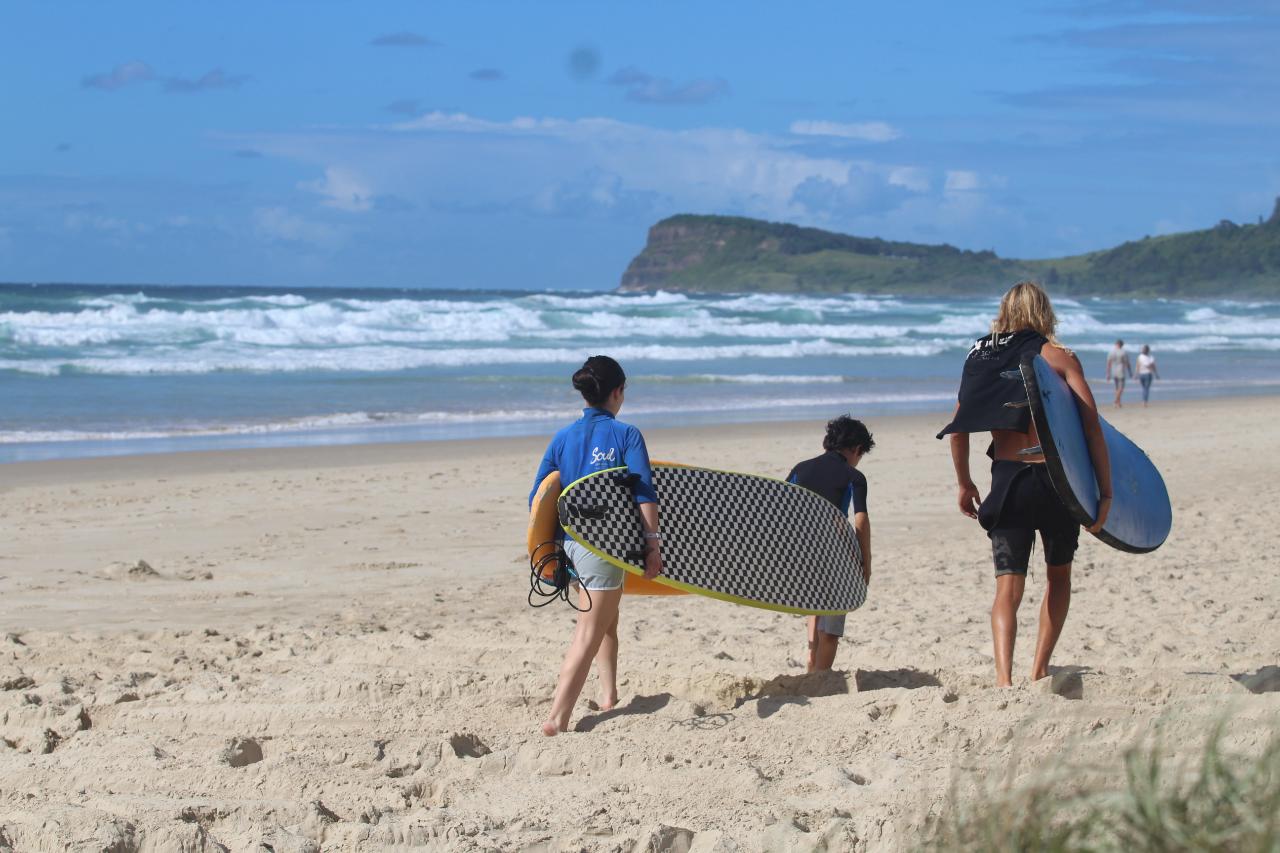 Duration: 3 Hours (approx.)
Location: Byron Bay, NSW
Product code: PKQVVU
3 x 3 - 4 hour lesson (from pick up to drop off, dependant on conditions and location) - please be aware that during winter months we may take kids on our daily 4 hour group lessons but they will receive a seperate lesson from adults when at the beach to suit their age and surfing level.
All equipment supplied - we provide wetsuits and rash vests to keep the little dudes & dudettes warm. We have a range of soft surfboards suitable for kids between 5 to 12 years of age and we can also supply swim vests if necessary. We will transfer them to and from the beach from our surf shop, Bay Beach Hire 4/14 Bay Street, and will also supply sunscreen and water :)

This course is suitable for kids with no surfing experience or those looking progress on their current skills and who are keen to spend a few days in the water so that our instructors can show them a wide range of techniques.
The three day programme is a really fun, technical course that allows plenty of time for us to cover the following surfing fundamentals:
Ocean and surf safety so that they can properly identify safe spots to surf and swim in the future
Pop up technique and getting their feet in the sweet spot to encourage pressuring the board correctly to speed up or slow down or pressure the rail to gently turn their board
Paddling and timing so that they can start catching waves by themselves
Introducing front side and back side surfing so that, no matter their stance whether they are regular or goofy, they can take off on both left and right hand waves
Our instructors have a lot of experience teaching children and are really patient and make sure they feel safe and comfortable in and out of the water. Your child's safety is always our main priority on our lessons.
All of our instructors hold certificates in the following:
Australian professional lifeguard certificates
Level 1 & 2 surf coaching awards with Surfing Australia
Senior First Aid
Working with Children Check
If your children are between the ages of 5 and 7 we do really appreciate it if the parents or carers can follow us to the beach and join in the fun. If your children are between the ages of 8 and 12 we welcome you to come along and cheerlead at the beach but if you are looking for some time off we will take great care of them!